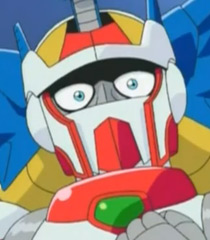 Ryugu is the leader of the Daigunder Unit. He uses Cluster system just like Daigu, Ginzan and Dragon Burst.
Personality
Edit
Ryugu's personality came from Akira's, so when they first met they bicker around. This was expected by Profesor Hajime.
Abilities
Edit
Ryugu is the leader of Daigunder unit; Ryugu's attacks are Knight Slash and Knight Quake.